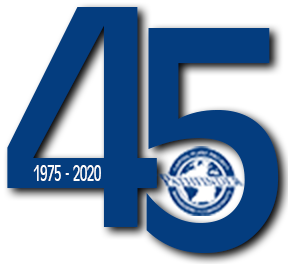 To Our Past and Present Clients,
It was August 1975 when Lou Cabano concluded that the expertise to consistently and successfully plan, execute and commission domestic and international capital plant projects, hard-earned by the Chemical Process Industry (CPI) during its unprecedented worldwide growth in the 1960s and 1970s, needed to be maintained as a vital industry resource available "on call" to industry participants in the future.  Lou, set out from his comfortable position as Vice President at Catalytic, a premier Engineering/Construction Company in Philadelphia, and a background from ExxonMobil (Esso at the time) as a senior executive of projects in their Chemicals Division, to launch an organization (Pathfinder, LLC) that would focus on Project Management and supporting governance processes. 
---
"Pathfinder has always been there for the most difficult project consulting needs. They are able to pull in experts across the industry and match them to very specific needs.  And, we can count on Pathfinder to provide us honest and accurate assessments of projects – those that are just beginning and those that are well underway."
Larry East, Albemarle
---
Project Management was not a mainstream buzzword in the early 70s.  The Project Management Institute (PMI) originated only 5 years prior and the Construction Industry Institute was launched 8 years later (1983). Even organizations such as the Association for the Advancement of Cost Engineering was in its infancy. The discipline of Project Management was not widely recognized as a key function by most organizations.
Now, 45 years later, the function of project management is one of the most sought-after capabilities in capital plant development. Pathfinder's support in this role has expanded over the years, from just providing advice and guidance to now offering the full spectrum of consulting, training and team augmentation across multiple industry sectors.  Diversifying across more than just the Oil/Gas and Power industries has been one of Pathfinder's objectives over the past few decades. Introducing the Project Management discipline into the Pharma, Biotech, Food & Beverage and Consumer Products arenas was initiated roughly 30 years ago, Metals and Mining were approximately 20 years ago and most recently into the Pipeline and Renewable Energy sectors.
---
 "Pathfinder's team of experienced professionals provided a timely and thorough independent project review helping to shape future improvements to our project process."
Jeff Crone, Buckeye Partners
---
Pathfinder continues to adjust its offerings to support client and industry needs. Establishing a well-defined decision-making process that promotes sound and solid scope definition is a cornerstone of Pathfinder's mission as is the practical application of industry Best Practices. We are looking at what the future may bring to better align Owner, Contractor and Supplier objectives, establishing more sound execution and asset delivery approaches and providing an environment where we can take advantage of technology and sustain and improve industry performance. 
---
 "Pathfinder has conducted excellent Project Management courses over the last 25 plus years. Their practical training has resulted in Pacesetter Project Performance and improved capital stewardship."
Nick Lavingia, Retired Chevron
---
Times have been turbulent lately across all industries with the impacts of the Coronavirus and other economic, social, and political unrest.  These are all aspects that need to be considered today when developing business objectives for a capital asset and the planning on how best to deliver that asset.  Pathfinder will continue to support our clients through these times as well as more active and fruitful times in our respective industries.  We look forward to continuing to work with our established clients and providing our first-time clients with high quality, cost effective project management solutions.
Continue to be safe and healthy and we will work together to make our project environment more fruitful for all involved.