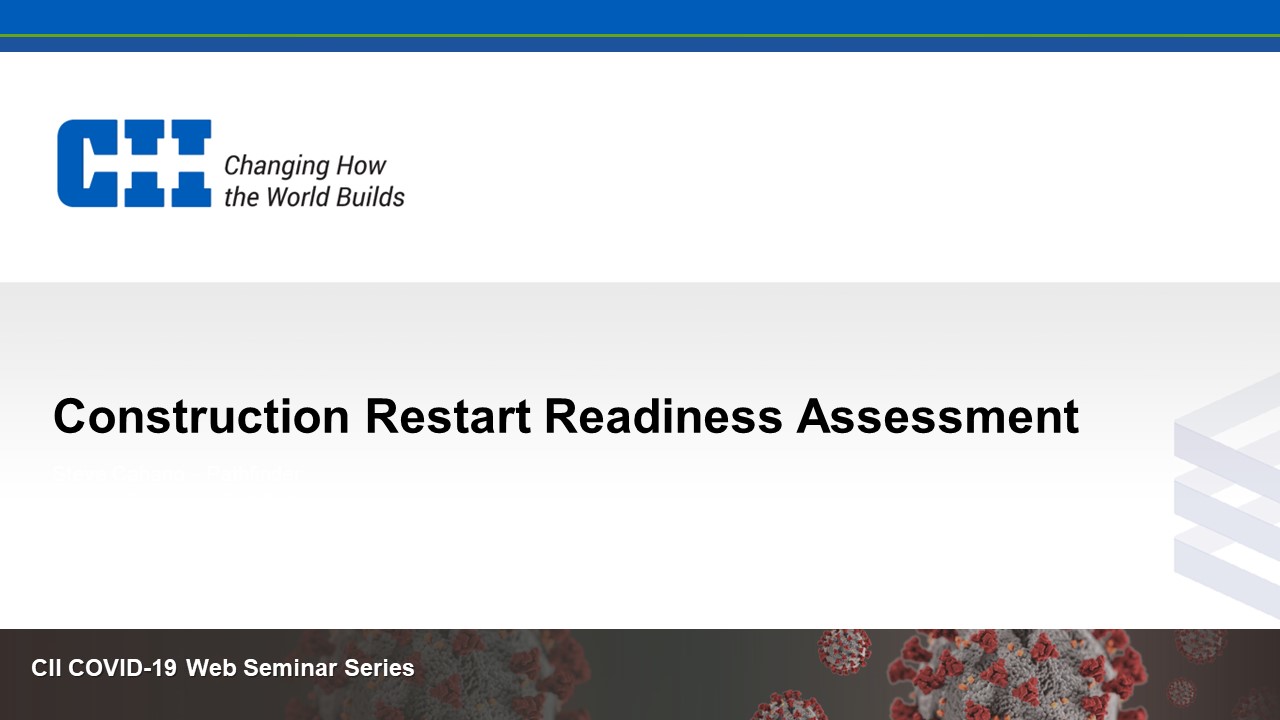 Tuesday
May 19, 2020
1:00pm - 2:00pm Central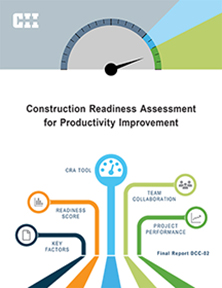 Starting construction before enough design information, materials, and installed equipment are on hand is a significant error that too many projects make. CII's Construction Readiness Assessment (CRA) tool computes a project-specific construction readiness score using 200 readiness factors spanning 15 categories (ex. Project Team, Procurement, Materials Management, etc.). This score is then compared to readiness benchmarks derived from industry data and company-established goals. The tool also highlights areas of improvement and outputs a report of the actions that should be taken to significantly enhance project construction readiness.
This tool is perfect to help assess your readiness to restart projects stopped or significantly slowed by the response to COVID-19. Even if your project started well, is it ready for the post-COVID-19 environment it will face going forward? Assessing your project now will identify the changes needed in order to restart more effectively.
Steve Cabano
President
Pathfinder, LLC

                                                   

Jimmy Cravens
Vice President
Pathfinder, LLC

                                                             

Mike Pappas
Associate Director of Deployment
Construction Industry Institute
---
Project Slowdown/Restart Planning
As the world figures out how to deal with social distancing, virus testing, and an economy turned upside down, the worldwide Engineering and Construction environment is in project slowdown/shutdown mode. Now more than ever, it is important to get slowdown/shutdown and restart construction protocols right. Matters such as staffing, materials storage and protection, partially completed construction packages, contract issues, labor support, infrastructure sanitized and secured for effective use and a myriad of other related issues can have an even bigger impact on restart than the actual shutdown itself, if not handled properly.
Pathfinder's Project Slowdown/Restart Planning initiative is an efficient facilitation effort using proven Construction Industry Institute (CII) tools, modified to address COVID-19 issues, and internally developed tools that have been honed over many successful initiatives.
The following 5-phase approach can be adjusted based on where you are in the project at the time of shutdown.

For more information on
Pathfinder's Project Slowdown/Restart Planning solution